Topics: 48
Replies: 52
Joined: Sep 2020
Could you add "Seishun Anime Zenshuu"?  I don't know if this title is available; I haven't seen it on other sites.  But is was released in the US with subtitles on tapes and DVD's.  It looks like it would be interesting.
https://myanimelist.net/anime/4723/Seishun_Anime_Zenshuu
From IMDB:
"Animated Classics of Japanese Literature" is a 1986 TV series that took various works (short stories and novels) by Japanese authors, mostly from the late 19th and early 20th centuries, and adapted them into highly condensed, but consistently compelling animated versions for the Japanese TV audience. 33 of the original 37 half-hour episodes were released on 15 tapes in the U.S. (with DVD editions starting to appear in early 2003), all in Japanese with English subtitles.
(By the way, I just got my new 12TB HDD and am copying over as I type this.  Bring on the giant files!)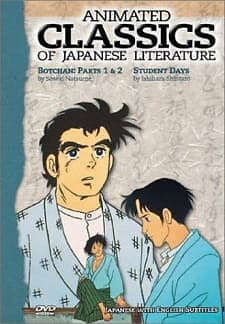 mieow~
Topics: 137
Replies: 4857
Joined: Dec 2008
It should be up now.
Got any problem? Contact me at once.email:
admin[at]chauthanh[dot]info
Register and login before downloading!